Musical Masquers, Inc.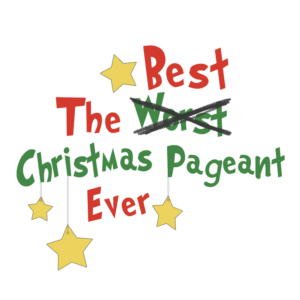 Join us for "The Best Christmas Pageant Ever!"
Musical Masquers is pleased to be bringing the family-friendly comedy and holiday show, The Best Christmas Pageant Ever, to the stage this fall! 
Performances Dates (5 Total): November 11, 12, 13 – 7pm, November 13 & 14 – 1pm
Location: The Bend, 125 N Main St, West Bend, WI
---
Since 1962, Musical Masquers has played an integral role in promoting theater arts in the Washington County, Wisconsin area. During these past 50 years we have staged as many as four shows per season, starting with our first production of "The Pajama Game".  Every season we include a musical, but often provide a comedy and an occasional drama as well.
We are a 501(c)(3) nonprofit that has been entertaining and educating the community for over 54 years.
We were founded with these objectives in mind
To produce and present theatrical productions to the public in a professional manner.
To foster and promote interest in amateur theater through sponsorship of seminars, clinics, and other educational activities.
To provide an opportunity for its membership to participate in theatrical productions and gain theatrical experience.
To perpetuate amateur theater in West Bend and the surrounding community

.
Do consider getting involved with the Musical Masquers! Become one of us….